2020-09-26 16:12 - Making
I live on the back (away from the street) side of my apartment building. So things tend to be pretty quiet, and there's no street lights outside my window. But there is another building, with a hallway with windows and bright fluorescent lights that never turn off. It's not much, but it's enough to be annoying at night.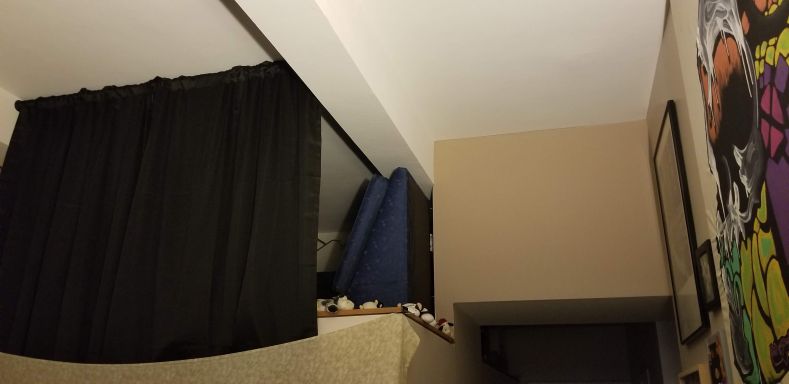 So a while back, I got some black curtains and a rod to hang them from (which friction fits between the support beams). This basically solves the problem. They're thin but good enough to block most of the light from outside in the "upstairs" sleeping loft where my bed is. But it does leave a section open. I always wanted to fix that. When I first set this up, I considered continuing the curtains straight across to the wall. that would have divided the hallway a bit too much though.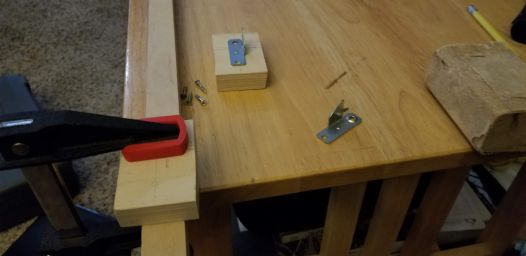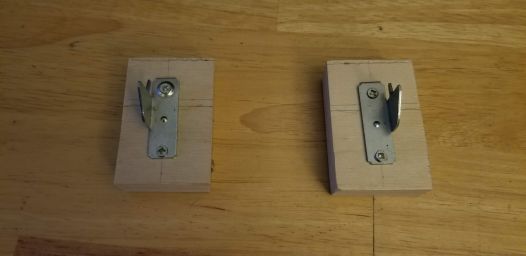 After quite a long time I finally came up with an idea I like. I've got a standard curtain rod, intended to bridge across the top of a window. But this spot is a concrete support beam: not easy to screw into for mounting. The solution was some tiny brackets, with enough surface area to simply hot glue to the wall. One of them ripped the paint/plaster off after a day or so, but that was a week ago and they've held fast since, after being re-glued to the bare surface beneath.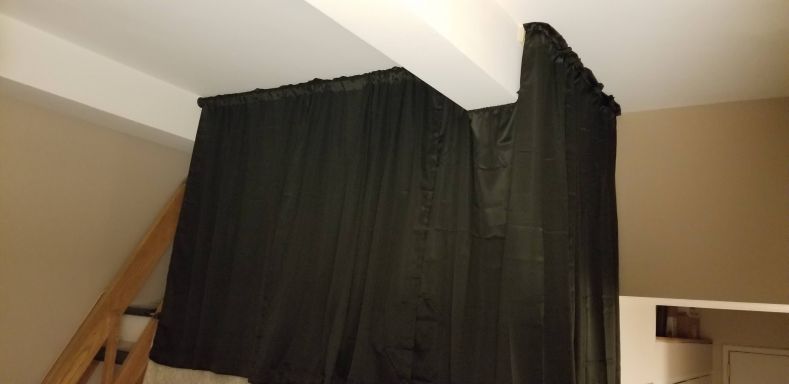 First I had to do some sewing, to fit the curtain around the support beam. Then it turns the corner and covers the remaining open area on this side. It's a minor change but a great improvement in feel.