2018-02-20 14:31 - Making
I recentely learned about the tangzhong bread making method. I pickeda recipe and decided to try it.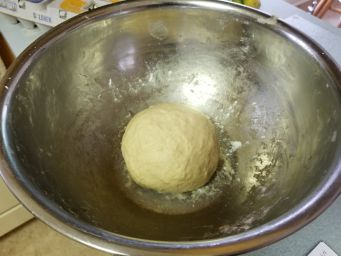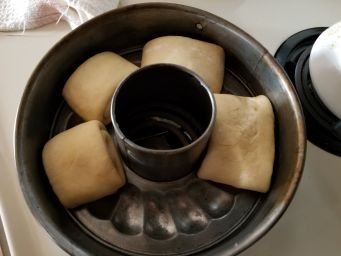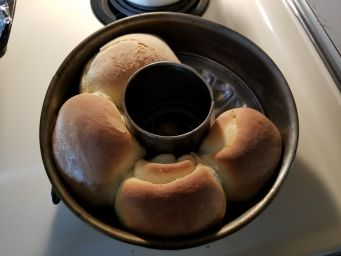 So I made the dough first of course. Then, I didn't know where my Mom kept her bread loaf pans so I used a Bundt pan instead. And I don't know where the pastry brush is, so I didn't do the egg wash. But it still came out quite nice. Very dense, and certainly tasty. Worth trying again with a few more details "right".