2017-08-11 12:57 - Making
I recently discovered (via the awesomely named YouTube channel I Like To Make Stuff) of a board game called Quarto. It's got simple rules and it's pretty easy to make a set yourself. I'm visiting my Mom in New Jersey, and that means access to some tools I couldn't keep in the city.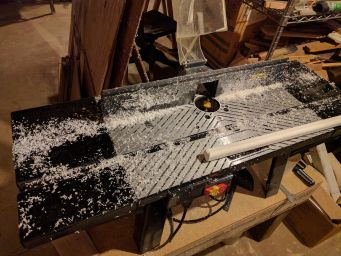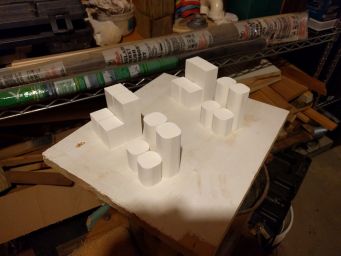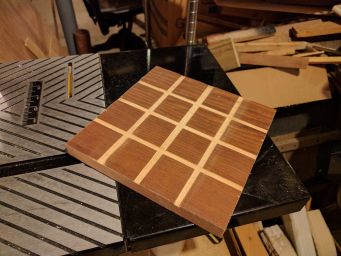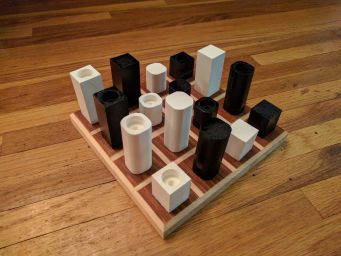 I picked some already-one-inch-square scrap available, it seems to be PVC. I rounded off the corners on the router table, then cut out eight short pieces and eight tall pieces, half of each from the rounded over section and half from some raw square section. Then half of the pieces got holes drilled in the top, and half got spray painted black.
The board is another scrap piece, of wood that was already finished. A grid of shallow lines, again with the router table, formed the play spaces. I chamfered the edges and with the paint dry, it was done!
This was a quick and dirty project. The grid lines were not routed the best, and the spray paint leaves a lot to be desired. But they're definitely good enough to play with. So I'll give that a try, and then decide if it's worth trying again, with perhaps better materials and more care.